The largest steel flyover of Ha Noi, which connects route 5 and Noi Bai Airport, opened to traffic yesterday morning.
Vehicles, going from Dong Tru Bridge to route 5 and vice versa, started using the 800m six-lane flyover from 11am.
The city's department of transportation has issued new traffic instructions with regard to the flyover.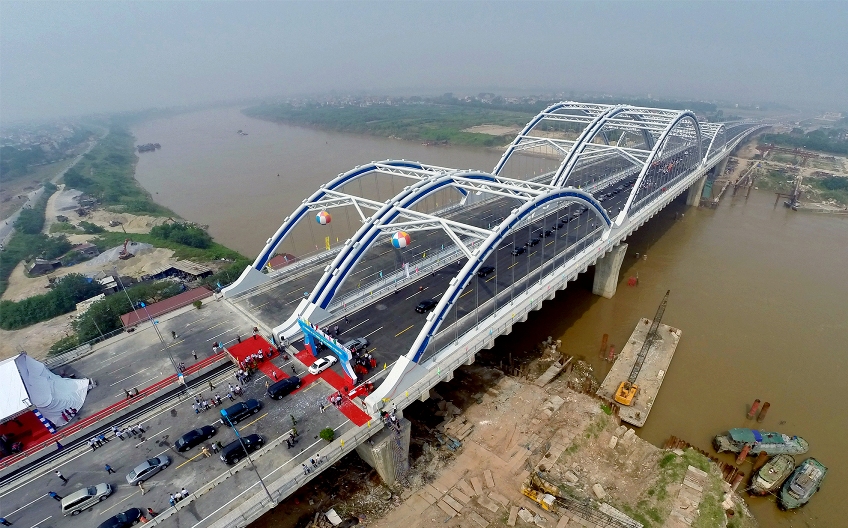 Containers and trucks that weigh more than 10 tonnes will travel from route 5 to Highway No 3 via either Thanh Tri Bridge or route 18.
The remaining vehicles that travel from route 5 to the city's central areas will use either Duong Bridge or go in the direction of Nguyen Van Linh – Viet Hung – Ngo Gia Tu – Chui Bridge.
The flyover is part of a traffic improvement project in Long Bien District that started in May 2014, with the total investment of more than VND2.8 trillion (US$124.4 million).
It will not only help resolve traffic jams in the district's major roads, but also connect northwestern areas and Ha Noi with Hai Phong City and Quang Ninh Province.
It will also help reduce traffic on Highway No. 3, which has constantly witnessed excess traffic movement, causing prolonged congestion. — VNS