Increased toll fares on Build-Operation-Transfer (BOT) national highways are angering commuters, Lao Dong (Labour) reported.
Last week, people in Luong Son Township of Hoa Binh Province blocked National Highway No 6 to protest the toll rate on that section.
Every day, local people who travel a few hundred metres have to pay the toll, the paper reported.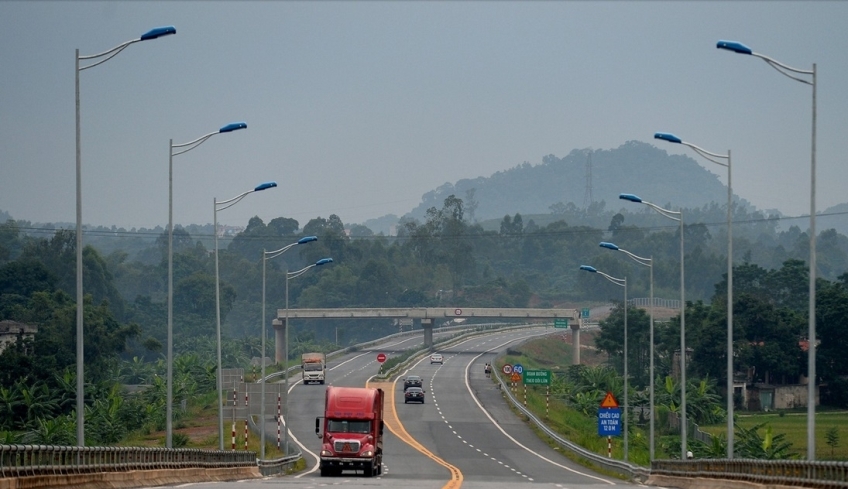 At present, the toll at the station is fixed, with the lowest rate set at VND25,000 (US$1.1) and the highest rate set at VND180,000 ($8.1).
"The local people raised concerns about the toll collection station in the township," National Assembly Deputy Duong Trung Quoc was quoted as saying.
"The locals questioned the transparency of the station," he added. "They said the highway investors intended to get money from locals as much as possible."
To appease locals, the company charged with collecting tolls on National Highway No 6 has proposed that the ministries of transport and finance offer reduced fees to local people.
Starting early next year, several toll stations on BOT highways will increase the toll rates, the Lao Dong reported.
Even though the toll station on highway No 6 has been in operation for just two months, the fee will increase by 40 per cent next January. The toll will range from VND35,000 ($1.6) to VND200,000 ($9).
Drivers said the toll on the Highway No 6 was irrational. When broken down, the toll costs VND1,150 per km, while tolls on the newly-built and modern Ha Noi-Lao Cai Expressway are set at VND1,500 per km.
The toll rate on Highway No 5 will be doubled with rates ranging from VND30,000 to 160,000 ($1.36 to $7.30) beginning next month.
According to Finance Ministry, the toll rates for two stations on Highway No 5 will be adjusted in two phases.
In the first phase, from December 2015 to March 2016, the toll will range from VND30,000 to 160,000 ($1.36 to $7.30). In the second phase beginning April 2016, the toll will be raised to a range between VND45,000 and 200,000 ($2-$9).
In addition, tolls will increase at stations on National Highway No 1 in the provinces of Ha Tinh, Thua Thien-Hue and Nam Dinh.
Notably, the toll at BOT station will be adjusted and raised by 18 per cent per year after 2017.
BOT highway investors said this is an allowable increase with the lowest rate of VND52,000 ($2.36), the paper said.
Drivers and transport companies complained that high toll taxes and frequent toll stations on highways were a nightmare.
For instance, when travelling from HCM City along the highway, each vehicle must pass 19 stations and pay VND500,000 ($22.70).
Meanwhile, when travelling from Ha Noi to Thai Binh Province, drivers must pay VND125,000 ($5.7) for the 120km journey.
A personal car must pay VND20 million ($900) for several kinds of fees and charges every year. — VNS